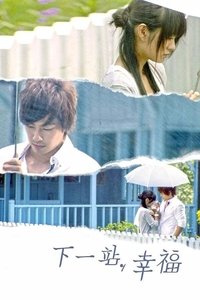 Autumn's Concerto Season 1
Autumn's Concerto is a 2009 Taiwanese drama starring Ady An, Vanness Wu of F4, and Tiffany Hsu. It was produced by Sanlih E-Television and directed by Chen Hui Ling. The drama started filming in June 2009 and was completed in December 2009.
It was first broadcast in Taiwan on free-to-air Taiwan Television from 4 October 2009 to 28 February 2010, on Sundays at 22:00 to 23:30. It was also shown on cable TV Sanlih E-Television on 10 October 2009 to 6 March 2010 on Saturdays at 21:00 to 22:30.
Autumn's Concerto was nominated in 2010 for Best Marketing Programme at the 45th Golden Bell Awards, Taiwan.
Known as the drama serial which shot the child actor Xiao Xiao Bin to stardom, Autumn's Concerto has broken records with its high ratings. Scoring 8.23 as its peak point for episode 18, which aired January 31, 2010, Autumn's Concerto has broken the records of The Prince Who Turns into a Frog to become the second highest rating Taiwanese idol drama, the highest rating being held by Fated to Love You. Autumn's Concerto now airs on Hawaii's KIKU television, weekly on Saturday's at 7:00.
TV Status: Complete
Duration: 71 min
Release: 2009